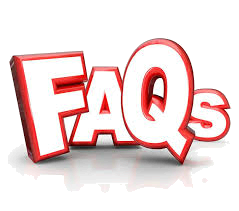 Q: What about insurance?

A: We have you covered! Moon Rock Inflatables LLC is fully insured. If you are a company hosting an event, we can easily add you as an additional insured at no additional cost. Not all rental companys carry liability insurance. When comparing prices, it's very important to ensure the company you are using has insurance. Your homeowner policy WILL NOT cover claimes from bounce house incidents. You can be assured that you and your guests safety is our #1 priority.


Q: What areas does Moon Rock Inflatables service?

A: We service most of the Richmond area, including Chesterfield, Chester, Midlothian, Bon Air, Mosley, Henrico, Powhatan & Glen Allen. When entering your zip code you receive a "CALL FOR PRICING", this means your area is not with our usual service area but you can still deliver but at a fee.

The deliver fee is $2/mile over the initial free 15 mile radius from our storage unit on Hull St & Turner Rd.

Q: Why is my cart showing a $500 delivery fee?

A: A delivery fee of $500 is listed to alert you that the event address you entered is not within our usasual service area and you will need to call for pricing. The pricing will be adjusted based on milage over our initial free 15 mile radius (see above)


Q: I'm trying to make a reservation and the item I'm trying to reserve says "SOLD OUT". Why?

A: Our reservation system is 'live' and will only allow you to reserve inflatables that have not already been reserved for the time slot you have selected. If the item says "SOLD OUT", the unit is already reserved.


Q: What about wind?
A: High winds over 15 mph means "Shut that blower off and get those kids out of there!" Watch the tree tops in your neighborhood and yard. High winds seem to come in about 30 minute to 1 hour spells. The kids can get back in when you can stand in one spot without blowing over! Just keep an eye on the 4 corner stakes of the jumper and make sure they are still secured deep in the ground. Keep checking if high winds persist. Good judgment and adult supervision are very important.


Q: Can you set up the bounce house in my garage?

A: Due to height considerations, none of our units can be set up in a residential garage.
Q: Are there any preparations I need to make prior to delivery?

A: If we are setting up in your backyard, we ask that if you plan on mowing, please mow your lawn at least one day prior to our arrival. Mowing your lawn the day of the event will (i) make a terrible mess by tracking wet grass clippings onto our units and into your home, and (ii) can damage our extension cords if lawn is mowed after the Bounce House is set up, thereby causing a safety hazard.


Q: How many kids can get in the jumper at one time?

A: Each inflatable has their own manufacturer recomendations and will vary depending on the unit you select. All capacity information is listed next to each bouncer prior to reserving. Our bouncers have an 800-1000lb capacity, with a maximum weight of 150lbs per child. Limits are to be followed for the children's safety.


Q: Is there an entrance step?

A: All of ourounce houses have an entrance ramp.. An inflated step is connected to the moonwalk, in front of the entrance. It helps the little ones get in and out very easily; they can crawl up and down. We also have a "crawl under the netting entrance." Some of them have a tiny slit, but they are very small. That can help keep from having a tumble out. All are completely enclosed with 4 walls, a roof, a bottom, and rainbow colored netting for huge windows to let the breeze in and out.


Q: My back yard is too small, can you set up in my driveway?

A: YES! We can set up any "dry unit" in your driveway, assuming your driveway is large enough to accomodate the bouncer you are renting. Please check the required setup space of each unit prior to ordering. Note: Setting up in driveways will require us to use a tarp and sandbags as weights to secure the unit.
Q: Does the price include setup and delivery?
A: Yes, although additional delivery fees may apply for areas farther out. Remember that listed prices do not include sales tax.
Q: I'm not sure the bounce house rental I'm looking at will fit in my backyard. Will you come out and measure?
A: No. Please check the product descriptions for unit sizes and requirements. You are responsible for ensuring there is ample space available for the inflatable you are renting. All gate entrances must have a minimum of a 36 inch opening.


Q: Does the rental time include your set up time?
A: No. We arrive early to set up so you get the entire rental time to play. Please reserve your rental for the actual event time, as there is no need to add extra time for setup.
Q: When do you set up?
A: That depends on how many rentals we have that day. Generally we arrive 1-3 hours before the rental time begins. If we have a lot of rentals that day, we may need to set up as early as 4 or more hours in advance. If this is the case, we will call the day before to confirm that someone will be at the party location. In some instances we may pick up the inflatable the following day.
Q: We´ve rented some really dirty jumps from other companies in the past. Are they always that dirty?
A: No. The jump should be clean when you get it. Moon Rock Inflatables LLC cleans and disinfects after every rental.
Q: Do we have to keep it plugged in the entire time?
A: Yes. A blower keeps air in the jump unit the entire time. Once unplugged they deflate. That´s why we require an outlet within 50´ of the unit or a generator. Longer cords can pop your circuit breaker so we bring our own heavy duty cords.
Q: Do you set up in parks?
A: Parks in each county have their own rules and policies regarding the use of inflatables. Please check with the park prior to placing your reservation. We are able to provide a certificate of insuarance to the park if required. You are responsible for any application fees charged by the park.

Q: Do you set up in cold weather?
A: To prevent damage to our vinyl units, we're unable to set up when the temperature is forecast to fall below 45 degrees.
Q: What payments do you take?
A: We accept Visa, Mastercard, Discover, American Express and Paypal.

Q: What if we need to cancel?
A: Please check out our Cancellation Policy page for details.
Q: What about the big jumps? Any special requirements?
A: Check the requirements listed with each jump. Also, make sure you have at least a 4´ access to the area where it will be set up. The jumps can weigh up to 650 pounds so we need a clear path with ample room.
Q: What surfaces do you set up on?
A: We can set up on Grass (our favorite and best for the kids), asphalt, and concrete. Due to the need for additional equipment to protect the inflatables from wear on hard surfaces there is a small fee for those types of setup surfaces. Please note, wet units can be set up on grass only. We do not set up on snow.
Q: Can we see a copy of your contract and safety rules?
A: Yes. There is a link in your receipt once you've ordered or you may contact our office prior to ordering for a copy.
Q: Are we responsible for the unit if it gets a tear or damaged in any way?
A: Yes and no. You are not responsible for normal wear and tear on our units. Seams may develop tears in high traffic areas over a period of time. If this happens, please alert us at once so we can remedy the situation. If however, damage occurs due to failure to follow our safety rules or negligence (i.e. not turning off the blower in high winds) you will be responsible for all damages up to and including replacement of the unit/blower etc which can cost thousands of dollars. We don´t want you or us to be in that situation which is why we have you sign and initial on all of our safety rules so that you can be the trained operator.
Still have a question? Call or Write: justin@moonrockinflatables.com 804-651-3753